Welcome to the latest Pendraken newsletter!
---
First of all, thank you for all of the orders placed before our price increase on February 1st, we had over a month's worth of orders in that final week so thank you for your support.
We are now working as hard as we can to get through all of them but in a perfect example of 'Sods Law' (as we'd say in the UK!) we've been hit with some staff absences that are affecting our turnaround times.  We've got one member of staff off with Covid, another with a separate illness and one more who's had to take some time off to move house.
These absences are from our casting and packaging teams and we've got other staff members doing their best to fill the gaps, but sadly we're not operating at 100% at the moment.
The good news is that we're expecting at least 2 and maybe all 3 staff members back at work this coming week so we'll be back to full strength soon and whizzing through all of these orders.
---
The 2022 Pendraken Painting Competition is in full swing and we're getting some great entries coming in now.  Remember that the deadline for your entries is midnight on February 28th so make sure to get them posted by then!
You can enter anything painted over the past 12 months so get your brushes and camera out and have a go!  With over £500 worth of prizes available, it's always worth a shot!
More info and the rules can be found over on our Forum here: https://www.pendrakenforum.co.uk/index.php/topic,21447.0.html
---
Cold War Commander 2
Cold War Commander 2 creeps closer and the rules are currently out with the playtest group for feedback.  We've set a deadline of March 12th for that and then we'll go through the final edits and tweaks.
We'd originally planned to launch at Salute but with that cancelled this year, we'll now be launching at the Partizan show in Newark on Sunday 22nd May.  We'll have a demo game on the day and we'll also be joined by our author Mark Fry, so make sure to pop along and see us there!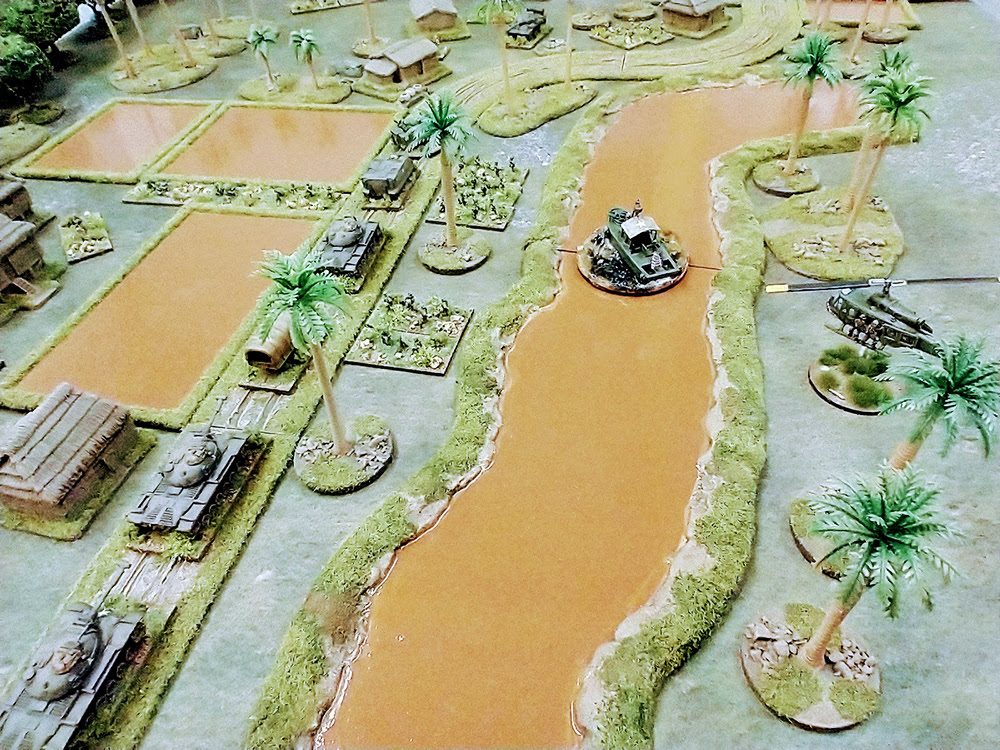 ---
Pendraken Shop!
We can announce that our shop will be opening on Saturday March 26th!
We'd been hoping to do it a bit sooner but with the volume of orders we need to get through first, combined with us still waiting on the insurance company to fix the hole in our roof from Storm Arwen, we decided it was best to push the shop back a little bit and give ourselves time to get everything ready properly.
March 26th works nicely as that was the date that we got the keys to our building last year, so it'll be exactly one year to the day since we moved in!
We're hoping to have a couple of games running on the day, as well as some in-store bargains as well, so pop that date in your diary and come see our new home!
---
Peninsular Napoleonics
The Peninsular project is moving forward at a nice pace now and we've had the first batch of Spanish sculpts arrive at Pendraken HQ.  This is mainly cavalry and artillery crews, and we'll get them photo'd and put up on the Forum asap.  Next we'll be getting the first lot of Spanish infantry so keep an eye out for those as well.
---
Important Dates
Sat 5th March – Hammerhead in Newark (pre-orders by Fri 25th Feb)
Sat 26th March – Pendraken shop opens!
Sat 7th May – Carronade in Falkirk (pre-orders by Fri 29th Apr)
Sun 22nd May – Partizan in Newark (pre-orders by Fri 13th May)
Sun 22nd May – Cold War Commander 2 launch at Partizan!
---
That's everything for now, we'll get your orders out to you asap and don't forget to make your entries to the Painting Competition!